Sale!
CLASS 3 CERTIFICATE WITH TOKEN
Individuals
Upload PAN Card or use Aadhar OTP to complete KYC for Digital Signature purchase. Best price to buy eMudhra or Capricorn DSC. Use Digital Signature for GST, Income Tax, Invoice/PDF Signing, and other purposes.
Organization
Business can get Digital Signature with simple paper-less steps. The process is now made simpler. Scan and upload supporting proof documents. Download Signature with Encryption Combo from eMudhra or Capricorn.
What is Digital Signature (DSC)
Digital Signature is used to sign documents. DSC stands for "Digital Signature Certificate", also commonly known in short form as "Digital Signature".
Digital Signature is a software file. DSC can stored only in a special USB crypto token like ePass2003, TrustKey, ProxKey, etc.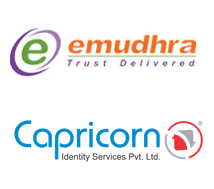 ---
Steps to buy DSC Online
Paper-less steps are now available to get a new Digital Signature. Paper-less process is faster, cheaper, and fully online.
Step 1: Enter applicant name, phone, email, and choose brand of DSC – eMudhra or Capricorn.
Step 2: After payment, receive an automatic e-mail with link to open CA Portal.
Step 3: Create KYC ID / PIN or use existing KYC ID.
Step 4: Upload PAN Card, Proof of Address, and a passport size photo. For Organization, additional documents must be uploaded.
Step 5: Record Video using phone or laptop. Read statement shown on screen.
Step 6: eMudhra / Capricorn will approve and issue Digital Signature Certificate.
Step 7: Download DSC and store on USB cryptographic token such as ePass2003-Auto.
---
What class of DSC should I buy?
DSC is now sold in only one class : Class-3. There will be no more Class-2 sold in 2021 as per CCA guidelines.
Class-3 DSC is sufficient to sign documents for a large variety of purposes – including tax returns (Income Tax /GST), invoice signing (Tally or PDF), completing Director's KYC, register new business firm on MCA Portal, applying Import Export Code (IEC), EPF Portal, etc.
Some Tender Portals require vendors to use Class-3 Digital Signature with encryption combo. Generally for tender bidders, Class-3 Combo is a safe recommended option.
---
What is ePass2003 Auto token?
ePass2003Auto is used to store Digital Signature Certificates. It is a secure storage device with strong authentication and password protected.
Designed to be secure from virus attacks, the token has mechanisms to prevent thefts of Digital Signature. ePass2003 Auto complies with the FIPS 140-2 security standards.

---
DSC Price
Paper-less steps have reduced the price of DSC. New or Renewal – applicants enjoy low price now. Price is not a barrier for common man to use Digital Signature.
Renewal applicants may choose to buy only DSC Certificate without token, and re-use existing USB token. New applicants who buy DSC for the first time need ePass2003-Auto.
---
DSC for Individuals
For Individual persons, Class-3 will be the only DSC class sold in 2021. While the price was cheaper for Class-2, the Certifying Authority has stopped issuing Class-2 to comply with CCA guidelines. Only Class-3 DSC will be sold for Individuals from 2021 onwards. DSC is available with validity period of 1, 2, or 3 years.
Class-3 DSC can be used to file GST returns, income tax returns, signing invoices on Tally or any other accounting software, PDF signing, register new business on MCA portal, EPF, Director's KYC, and even some of the tender portals in India.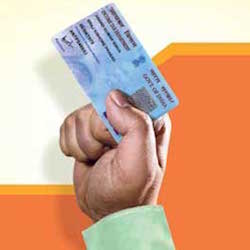 ---
DSC for Organizations
Tender portals in India accept Class-3 Digital Signature to submit bids online. The type of applicant can be sole-proprietor, partnership firm, LLP, registered company, or trusts.
Authorized signatory for the organization must give permission for the issue of Class-3 Digital Signature to their staff.
Paper-less steps are now available to issue Class-3 Digital Signature for Organizations. DSC is available with validity period of 1 year, 2 years, or 3 years.
Applicants have option to buy only Signature, or Combo. The combo includes both Signature and Encryption. Check with Tender Inviting Authority if you need Combo.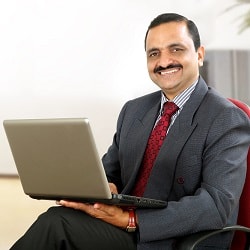 ---
DSC Customer Care
DSC applicants receive premium support free of cost. Use live chat or contact support over phone or email. It is a simple experience to buy Digital Signature.
Few questions are answered in Digital Signature DSC FAQ. Got more questions? Call us or live chat for immediate response.
---
How to record Video for DSC?
Open the e-mail received for video recording on your smart phone or computer.
Record video using camera on smartphone or computer.
Read the statement shown on screen – loud and clear.
Show documents to camera – original PAN Card and Address Proof
Applicant face must be visible
Duration of video will be for 20 seconds
Video Recording has been enabled with extra 4 languages (Kannada, Telugu, Tamil and Malayalam), in addition to Hindi & English.
---
What is
eKYC?

for DSC

KYC stands for Know-Your-Customer. Applicants upload Pan Card or Aadhaar XML to complete eKYC online. The process is completed online with upload of PAN Card and one proof of address. No attestation is required. There is no need send physical documents.

Scanned copies to Upload:
PAN Card (front side copy)
Passport size photo
Any One Address Proof with applicant name

Aadhaar eKYC
Driving License
Voter ID
Passport
---
Steps to create e-KYC account
using PAN Card
Step 1: Fill online application form and complete payment
Step 2: Open the e-mail received and click on DSC link
Step 3: Choose option to create e-KYC as "Pan Card Based"
Step 4: Enter PAN Number of Applicant. Automatically, name of the PAN Card holder will be fetched.
Step 5: Enter address as per proof of address
Step 6: Create new eKYC ID and PIN. An account will be created with 2 years validity.
---
What is Aadhaar e-KYC XML?
It is a secure sharable document which can be used by Aadhar number holder for offline verification of Identity.
Service Providers like telecom mobile companies, Digital Signature Providers, and others can establish identify of an individual using Aadhaar eKYC XML.
The XML file contains Name, Address, Photo, Gender, DOB, registered Mobile Number, Email address of resident among other details.
---
Steps to download Aadhaar XML file for eKYC
It is a secure sharable document which can be used by Aadhar number holder for offline verification of Identity.
Watch Online Video on how to download Aadhaar XML File
Step 1: Go to URL www.uidai.gov.in
Step 2: Enter 'Aadhaar Number' or 'VID' and mentioned 'Security Code' in screen, then click on 'Send OTP'
Step 3: Enter the OTP received by registered Mobile Number for the given Aadhaar Number
Step 4: Enter a Share Code which will be password for the ZIP file and click on 'Download' button
Step 5: The Zip file containing the digitally signed XML will be downloaded
500 in stock
Description
Digital Signature Certificate with USB token Ichalkaranji kolhapur Shahu putla
After payment, you will receive digital signature at your home door step
Documents Required for DSC
Requirements of DSC Token
1.Company Incorporation
2.Obtaining Director Identification Number (DIN)
3.Ministry of Corporate Affairs (Compliances)
4.Income Tax Return
5.Goods & Service Tax (GST)
6.Import & Export Code (IEC)
7.Intellectual Property Rights (Trademark)
8.E-Tendering
9.Employee Provident Fund (EPF)
Advantages of Digital Signature Certificate (DSC)
Time saving
You no longer have to wait for your manager to return from a holiday or conference for that signature. Digital signatures ensure that businesses save on cost and time with documents and contracts signed off with a click of a button.
Cost Savings
Many companies also see significant cost savings, with little or no expense in ink, paper, printing, scanning, shipping/delivery or travel expenses.
Workflow Efficiency
With lesser delays, digital signatures ensure better efficiency in workflow. Managing and tracking documents are made easier, with lesser effort and time involved.
Better Customer Experience
Digital signatures provide the convenience of signing important documents where ever a customer or the person to sign is located. Sales persons do not have to wait for the customer to come to the bank or office.
Security
When it comes to signatures, authenticity and security is a priority. Digital signatures reduce the risk of duplication or alteration of the document itself. Digital signatures ensure that signatures are verified, authentic and legitimate.
Legal Validity
Digital signatures provide authenticity and ensure that the signature is verified. This can stand in any court of law like any other signed paper document.
Future Validity
Digital signatures also hold validity into the future. ETSI PDF Advanced Signatures (PAdES) with its eIDAS requirements have validity well into the future with its long term signature formats.
Environmental Benefits
As corporate and business become more conscious of their role in sustainability, digital signatures is a step ahead in their efforts in reducing waste and being environmental friendly.